About Us
What We Do
The California Department of Industrial Relations (DIR) improves working conditions and advances opportunities for profitable employment in California. DIR aims to make sure workers are paid wages they are owed, work in safe environments, and are provided medical and other benefits when they are injured on the job.
Under California law, you are protected when you:
Speak up about wages that are owed
Report an injury or health and safety hazard
File a claim or complaint with a state agency
The mission of the California Labor Commissioner's Office is to ensure a just day's pay in every workplace in the State and to promote economic justice through robust enforcement of labor laws. By combating wage theft, protecting workers from retaliation, and educating the public, we put earned wages into workers' pockets and help level the playing field for law-abiding employers. This office is also known as the Division of Labor Standards Enforcement (DLSE).
The Labor Commissioner is appointed by the California State Governor to serve as Chief of the Division of Labor Standards Enforcement.
Message from California Labor Commissioner Julie A. Su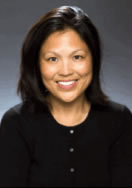 As the California Labor Commissioner, my goal is to ensure that all workers receive a just day's pay for a hard day's work in California. Employers that violate the State's labor laws, such as minimum wage and overtime protections, are committing wage theft and this is a crime. We are combating employers in the underground economy where wage theft affects workers the most. If you have experienced a violation of your labor rights, you may file a wage claim to recover your unpaid wages, file a complaint for retaliation or report a violation to the Labor Commissioner's Office.
Join me in fighting wage theft and creating a fair playing field for honest employers. All workers in California are protected and we are here to enforce your labor rights.